No-Hype Public Breastfeeding
by A.
(USA)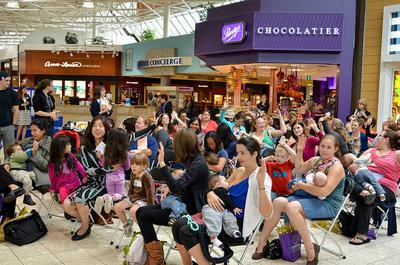 Photo courtesy of Island Health
Is it OK for us guys to join this discussion?

I am very much in favor of public breastfeeding when necessary for the mother and infant, and am disgusted that mothers should feel forced to retreat to uncomfortable, unhygienic locations to avoid censure.

I have previously lived in and visited European countries where public breastfeeding is a non-issue and have frequently caught inadvertent glimpses of bare breasts and even entire nipples.

What particularly impressed me was that these mothers all seemed so relaxed, confident and free of self-consciousness about feeding in public that neither I or they were in the least embarrassed when it was obvious to us both that I had seen so much.

Neither did I find it sexually arousing to see nipples in this context, but rather I felt privileged to have momentarily glimpsed that most tender and intimate of all bonds, that of a mother and infant.



*
Special thanks to Island Health for making photo for this submission possible.